We are excited to announce that the
2018 Final Event will be
April 13 and 14, 2018 at
NC CAR in Garysburg, NC.
More details here!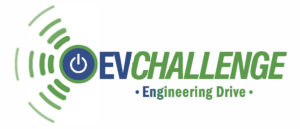 The mission of the EV Challenge is to energize high school students about engineering through a real world electric vehicle program. Established in 1995, the Electric Vehicle Challenge is an incredibly inspiring and high profile education program where high school students:
Build full-size and small-scale plug-in electric vehicles,
Participate in a yearlong educational program and competition, and
Learn numerous skills including applied engineering and environmental science, electrical troubleshooting, public speaking, and community service.
The EV Challenge provides teachers with materials for a yearlong educational program including curriculum materials, seminars, a competition, and fundraising support. The program is often a life-changer for students and has a significant positive impact on their experience of science and engineering. Recent research indicates that:
84% of the students become more confident in their ability to learn science.
68% of the students become higher performers in their science class.
34% of the students are more likely to pursue a career in engineering.
30% of the students are more likely to pursue a career in science.
Go here for a list of current teams.
VEHICLES
Schools may enter vehicles in either of the following classifications:
Car/Truck classification
Modified Classification
STEMcycle Classification
COMPETITIVE EVENTS
Schools will compete in the following events at the annual competition:
SCHOOL INITIATIVE
EV JEOPARDY
TROUBLESHOOTING
ORAL PRESENTATION
VEHICLE DESIGN
VEHICLE RANGE
ACCELERATION
AUTOCROSS
PEOPLE
The EV Challenge is led by:
Ken Dulaney, Board Chairman
Pam Carpenter, Secretary
Heather Hildebrandt, Treasurer
Ewan Pritchard, Board Member